The predictions at the end of last year turned out to be true. Vegan eating was a big trend in 2018! This year is being regarded as "the year veganism went mainstream." Activists, documentaries, and social media are all to thank for this, as well as the arrival of new vegan products in the market. Many of the new products were pioneered by brands working for years to bring plant-based foods into supermarkets and people's homes, and some were created by big brands who want to cash in and take advantage of the trending vegan movement.
Either way, we welcome these new products as they introduce vegan food to people who may not otherwise search for such products. We put together a list of 15 vegan products that came to market this year so you can add these on your list of things to try in the new year!
1. Ben & Jerry's Coconutterly Caramel'd Non-Dairy Ice Cream
Source: Ben & Jerry's Launches Brand New Vegan Flavor
Ben & Jerry's already had a few non-dairy flavors, but they recently added one more. It looks and sounds delicious. Ben & Jerry's is a popular ice cream brand in the frozen aisles of supermarkets, which means this makes non-dairy ice cream products so much more accessible.
2. Hope & Sesame Sesamemilk
Source: A New Line of Dairy-Free Sesame Milk is Here
Plant-based milks have been on the rise so much that the dairy industry has been upset by the disruption and trying to change the word "milk" on labels to "beverage." All of this plus the introduction of great new non-dairy products like sesame milk just means plant-based eating is growing.
3. Target Non-Dairy Ice Cream
Source: Target Releases 7 New Vegan Ice Creams
This year, Target also joined the non-dairy ice cream market with seven flavors by it's brand, Archer Farms. The flavors include Vanilla Cake & Cookie Dough, Mocha Almond Fudge, Caramel Brownie, Peanut Butter & Chocolate, Strawberry & Fudge, Cashew Caramel, and Vanilla Bean.
4. Dr. Praeger's Pure Plant Protein Line
Source: Dr. Praeger's Releases New Pure Plant Protein Line
Dr. Praeger's, known for it's plant-based veggie patties released a new line of soy-free, gluten-free, high-fiber meat alternatives this year.
5. Fry's Plant-Based Meat Debut in USA
Source: @frysfamily/Instagram
The Fry Family Food Company has been selling their plant-based meat alternatives in South Africa since 1991, and expanded to the UK in recent years. This year, they debuted their plant-based meat products in the US.
6. Gardein Single-Serving Meals
Source: @gardein/Instagram
Gardein has been making vegan meat alternatives for 25 years. This year, they released Gardein Single Serving Meals making plant-based eating even easier!
7. Ikea's Vegan Hot Dog
Source: @Ikeafoodservices/Instagram
Ikea may be a furniture store, but they are also known to sell hot dogs. In 2018, they also joined the plant-based market and began selling a vegan dog!
8. Vegan Magnum Ice Cream
Source: Magnum
Magnum, a classic ice cream brand also released vegan ice cream this year. There's vegan classic and vegan almond, which can be bought single or in a box of three. We really aren't missing out on a single thing!
9. Silk Dairy-Free Creamer Singles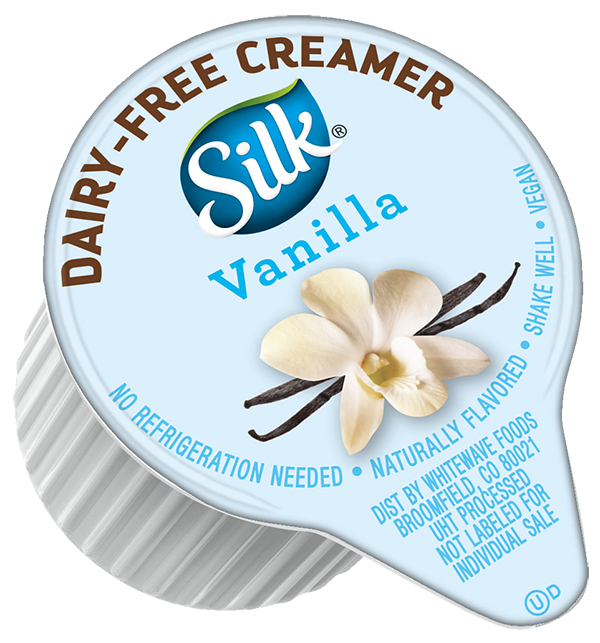 Source: Danone
The many new vegan products released in 2018 aren't only after accessibility, but convenience. Dairy creamers have been available as single-servings for as long as coffee drinkers could carry their thermoses to work. Now, we have a dairy-free option as well thanks to Silk and Danone.
10. JUST Egg
Source: JUST
Vegans have been extremely creative in substituting eggs in our diets. We've found ways to use plants to make all kinds of traditional egg dishes from tofu scramble to quiches, frittatas, omelets, etc. But this year, a very close egg substitute came to market made of mung beans by the brand JUST. This is exciting for anyone with egg allergies as well as vegans or those looking to cut down on their egg consumption.
11. Morning Star Vegan Chicken Nuggets
Source: Morningstar Farms
Morningstar Farms have been making vegetarian products for over 40 years. This year, they changed some of their products to now be vegan! Their Vegan Chicken Nuggets now include no eggs or dairy! Yay!
12. Canned Oat Milk Latte
Source: RISE Brewing Co.
Oat milk is extremely popular now. Brands like Oatly have become very popular, even being available in cafes, and big companies like Quaker even want to follow suit. This year, RISE Brewing Co. released a Canned Oat Milk Latte which is excellent for those loving the oat milk trend, but also in need of a convenient product to take with them on their commute or busy days.
13. Trader Joe's Vegan Ramen
Source: Trader Joe's
Trader Joe's, a beloved grocery store because of it's convenient prices and incredible range of products often releases vegan-friendly products, but one that we were very excited about this year was their Vegan Ramen. They released a non-vegan flavor, but the miso ramen soup is totally vegan. Talk about a convenience food!
14. So Delicious Frozen Vegan Mousse
Source: So Delicious
If you ever miss dairy products, we won't judge you. In fact, we'll point you in the right direction and So Delicious is an excellent brand to turn to. They sell vegan ice cream, creamers, 'cheese' shreds, yogurt, and more. But this year, they went where no other vegan brand has gone before and they created Frozen Vegan Mousse!
15. Fora Faba Butter
Source: Fora/Facebook
Aquafaba, chickpea brine is an increasingly popular vegan ingredient. At some point in the last few years, someone just so happened to discover what an amazing egg replacer it is and all the other amazing things it can do. Fora foods has used aquafaba to create a butter substitute that can be used in place of butter in any recipe… that's pretty awesome!
If you hadn't heard of any of these new, amazing vegan products that are available, we hope you enjoy them in the new year. If you enjoy awesome Animal, Vegan Food, Health, and Recipe content published daily, don't forget to subscribe to the One Green Planet Newsletter! For delicious recipes, download our Food Monster App, where we have over 15,000 vegan and allergy-friendly recipes!
Lead Image Source: Dean Drobot/Shutterstock