It appears to be a trend for heartless people to cruelly abandon dogs on the road. Recently, two dogs were thrown from a moving car on the road, but were saved by an awesome truck driver. Even more recently, on December 17, footage was recorded of a man cruelly abandoning a dog believed to be a Staffordshire bull terrier.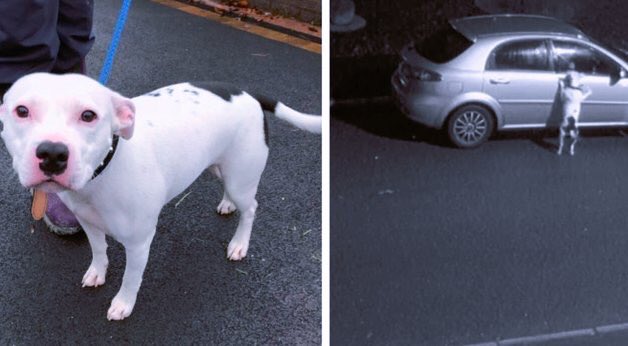 Source: Charlotte Hawkins/Twitter
The video is incredibly heartbreaking. Fortunately, someone passing by found the dog and took him to a local vet who contacted the RSPCA. The RSPCA took him in, shared his story, and are looking to find the dog who they've renamed Snoop his furever home. So many people have been moved and offering to take him in, including famous journalist Andrew Neil.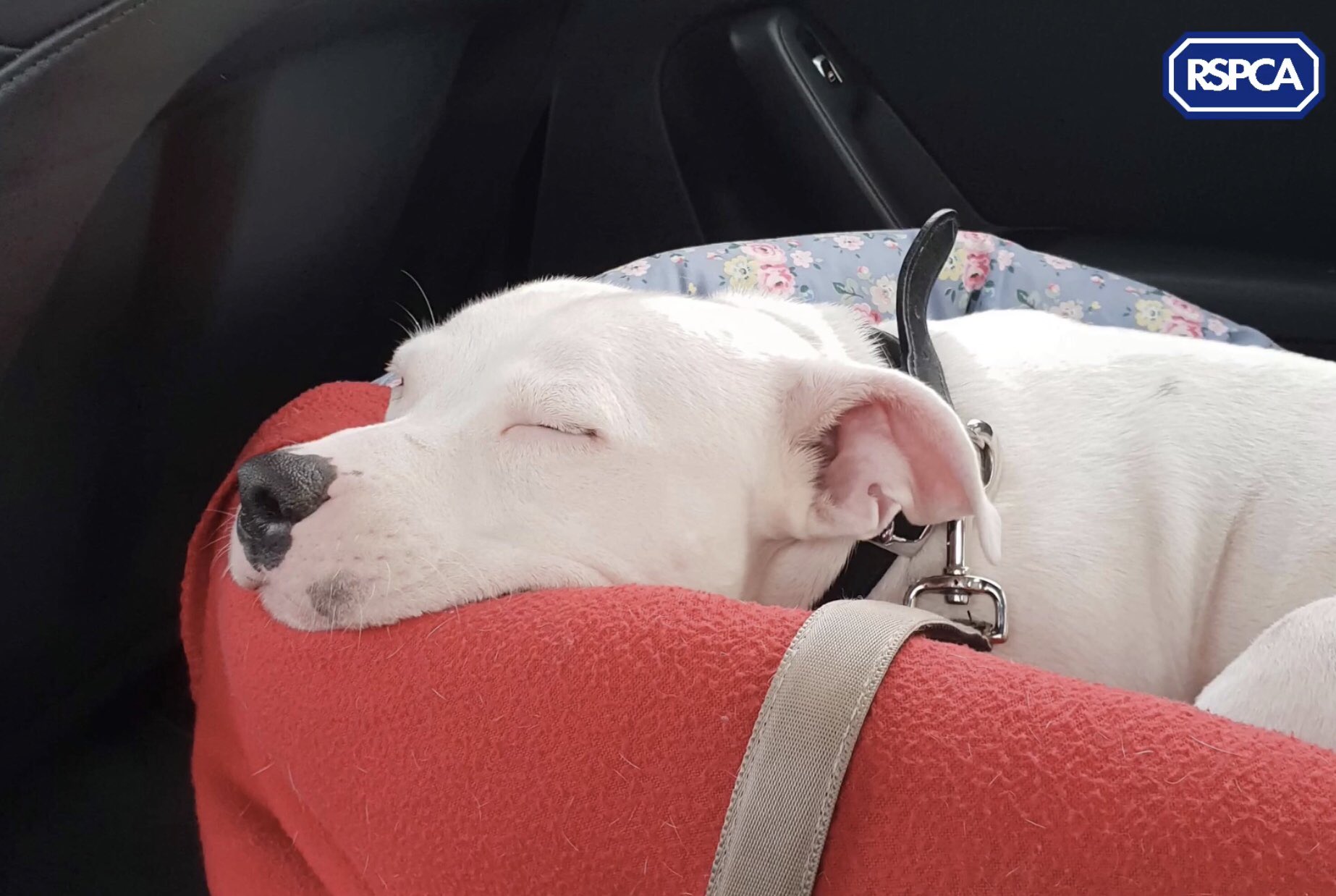 Source: Rachel Butler RSPCA/Twitter
The RSPCA responded: "Thank you, we're so grateful for your kind offer! Please rest assured that he's getting all the TLC he needs, and when the time comes, he will be rehomed to an owner who adores him. We have many, many Staffies in our care if you'd like to take a look." They've also been posting updates of Snoop, such as the photo above of him resting. We are so glad that Snoop was saved and has a chance to find a loving, caring home after being abandoned so mercilessly.
If you enjoy animal rescue stories, check out the Great Dane Who Was Rescued From the Freezing Cold and the 375 Cats Rescued From an Illegal Slaughterhouse. For more awesome Animal, Vegan Food, Health, and Recipe content published daily, don't forget to subscribe to the One Green Planet Newsletter!
Lead Image Source: Erik Lam/Shutterstock