There are so many homeless, abandoned, and abused dogs and cats who need homes, which is why it's important to adopt, not shop. Just think about Charley who was abandoned in a plastic container, the homeless dog whose eye was sealed shut, and Cosmo and Sam whose longtime human wanted to euthanize them. With this many dogs in need, people shouldn't be breeding and selling dogs for profit.
Recently, the state of California has legally acknowledged that. In effect as of January 1st, the Pet Rescue and Adoption Act makes it illegal for pet stores to sell dogs, cats, and rabbits that were not rescued. Stores can no longer sell animals from breeding mills. Although breeders can still unfortunately sell directly to buyers, it is great news that stores can no longer buy and sell from breeding mills.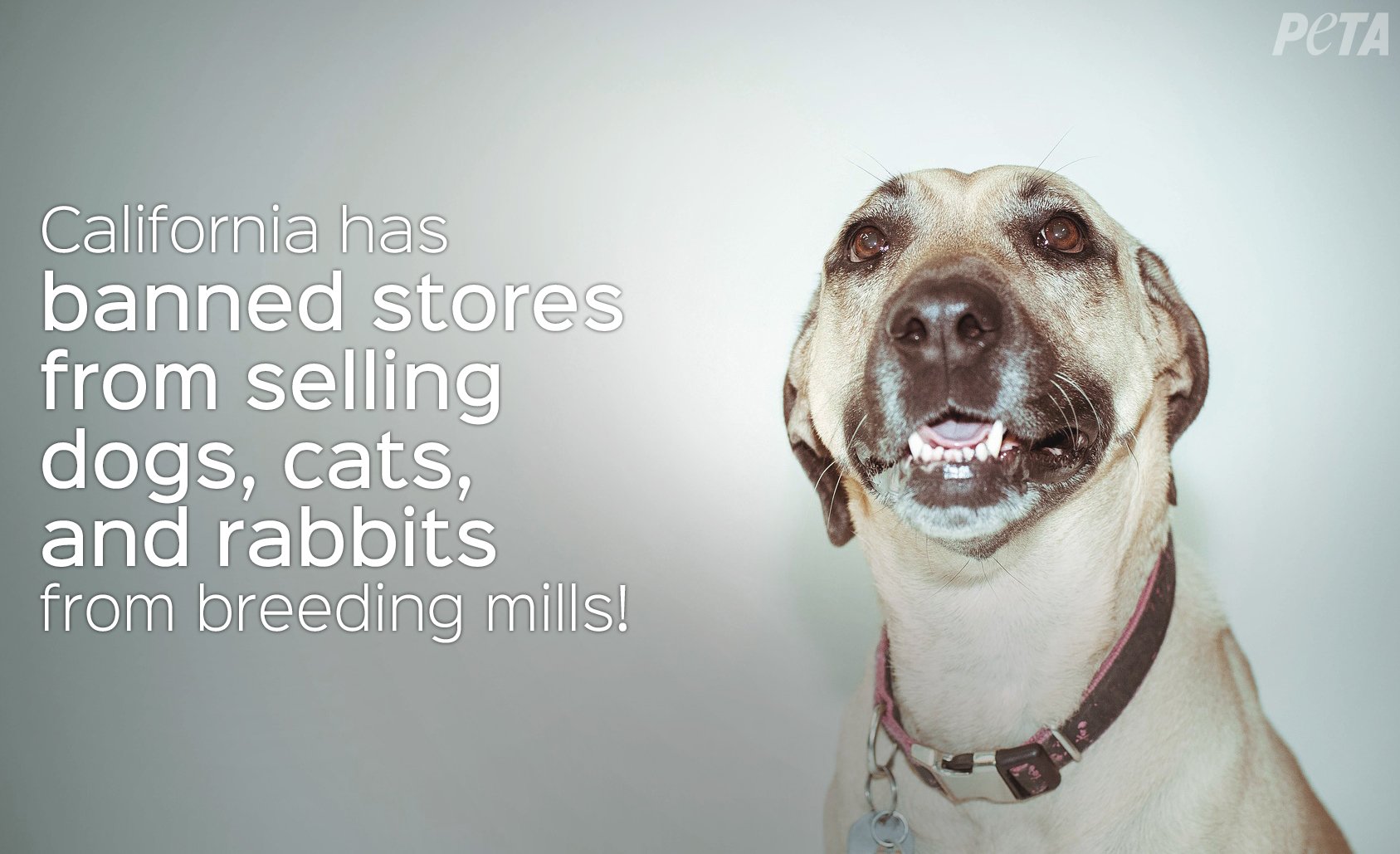 Source: PETA/Twitter
Puppy and kitten mills breed thousands of animals every year in terrible conditions to sell in pet stores. In pet stores, animals are also often kept in terrible conditions. Animals in breeding mills are horribly exploited and abused, not to mention they are then treated like merchandise on the way to pet stores and while there.
That's why we hope this is just a start and all other states will do the same as California!
For more information on breeding mills and adopting, check out Considering Buying a Dog From a Pet Shop? This Video Will Make You Reconsider, 7 Reasons to Adopt Your Next Furry Best Friend, and Think You're 'Saving' That Puppy From a Pet Store? Think Again.
Lead Image Source: Happy Monkey/Shutterstock