Fargo Brewing Company in North Dakota created a six-pack of beers each featuring adorable photos of "harder to place" dogs to help them get adopted. They partnered with a local rescue group called 4 Luv of Dog Rescue who has named these dogs "one-der dogs" because they usually can't live with other animals thus making them harder to find homes for.  The brewery held a special event where they sold the packs for $9 each and they will remain available throughout the week. A portion of the proceeds will be donated to 4 Luv of Dogs rescue.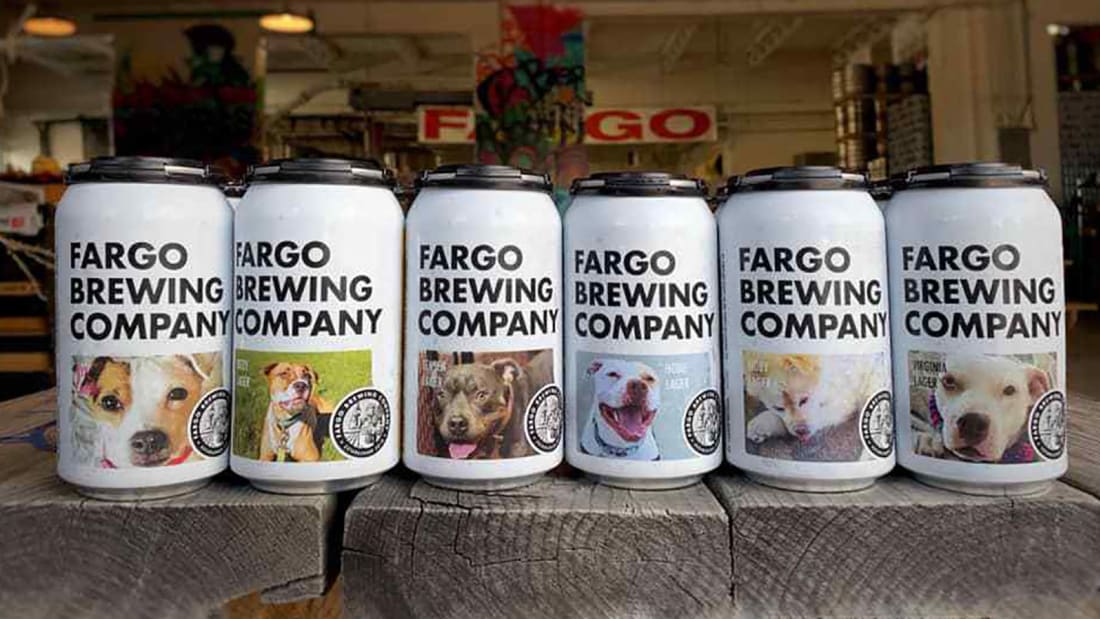 Source: CNN
This effort comes in the wake of many shelters across the country being at capacity. To encourage adoption, some have actually decreased their adoption fees. Recently, Lizzo brought shelter puppies on stage and urged her audience to adopt.
These before and after photos make it clear that adoption is life-saving and a far better option than purchasing puppies from pet stores or breeders. Many dogs in pet stores come from terrible puppy mills where they are traumatized, abused, repeatedly bred, and murdered. Some even use gas chambers as a horrific method for euthanasia.
Read about these ways to help out your local shelters, and sign this petition to stop the daily killing of animals in US shelters.
For more Animal, Earth, Life, Vegan Food, Health, and Recipe content published daily, subscribe to the One Green Planet Newsletter! Also, don't forget to download the Food Monster App on iTunes — with over 15,000 delicious recipes it is the largest meatless, vegan and allergy-friendly recipe resource to help reduce your environmental footprint, save animals and get healthy!
Lastly, being publicly-funded gives us a greater chance to continue providing you with high quality content. Please consider supporting us by donating!