Listen up, folks! We've said it once and we'll say it again, our food choices can have an enormous impact on the environment. The animal agriculture industry is one of the most destructive on the planet, responsible for using over 50 percent of arable land resources, a majority of freshwater stores, while simultaneously producing anywhere from 14.5 percent to 51 percent of global greenhouse gas emissions. But just as readily as our food choices can have a negative impact on the planet, they can also have a positive one.
The concept might not be a new one to Green Monsters, but a new study from Oxford Martin School recently found that if we all adopted a vegetarian diet, we could cut food-related emissions by 63 percent!  And not only will saying "so long" to your cheeseburger help save the environment, but it will make you healthier, too!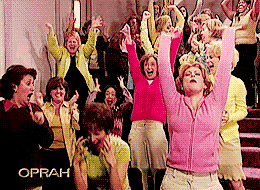 According to the study, if we all adopted a vegetarian diet, we could collectively bring down emissions by 63 percent as soon as 2050.  And if we all went vegan, we'd shift that percentage to a whopping 70 percent!!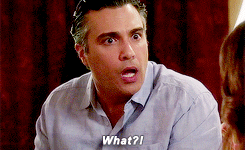 Eight MILLION premature deaths could be avoided if people started eating entirely plant-based, and seven million if there were a shift to eating more vegetarian. We'd be healthier while our wallets got fatter: global healthcare costs could be slashed by $1 billion a year by 2050.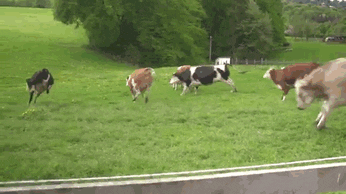 2050's looking like a good year if we start taking action IMMEDIATELY.  If every person in the U.S. were to simply choose more plant-based foods, we could cut our carbon footprint in half, save around 200,000 gallons of water each redirect enough grain from the livestock system to feed roughly 2 billion people. We have the potential to make an enormous impact.
"Since we launched One Green Planet back in 2013, we have been unapologetically committed to highlighting how the real war against climate change is being fought on our plates," said One Green Planet co-founder and Editor-in-Chief, Nil Zacharias. "If we want to have any hope for a sustainable food system that can feed our growing population, business as usual is just not going to cut it any longer. It's time for us to recognize that animal agriculture is the leading cause of the climate crisis and exercise our power to be a part of the solution with every food choice we make."
Take the first step by trying any one of the following:
1. Try eating meatless one day a week
2. Make one meal a day all plant-based
3. Recreate your favorite foods without meat and dairy
Eating for the planet has never been easier … or more delicious. One Green Planet just happens to be home to the largest vegan recipe database on the web – and trust us, once you dive in, you'll probably ask yourself why you never considered eating plant-based before. Or, if you're a seasoned plant-based eater, you are sure to find hundreds of fresh recipes to add a little more excitement to your life. Click here to access the 5,000+ out of this world recipes.
To learn more about how you can use your food choices to have a positive impact, join One Green Planet's #EatForThePlanet campaign!
Click on the graphic below for more information

Lead Image Source: Jeff J Mitchell/Getty Images