You've probably heard a lot of the hype about why the switch to vegan is so great. Yes, there are a lot of beneficial things to be gained from the experience including the moral and ethical reasons, but maybe, just maybe, this will address some of the benefits you've never even considered. This is also a great way to arm yourself with responses for those times when people ask you Why? If you're prepared to answer their questions about health benefits, maybe you can gently influence others to give it a whirl once they hear all of the kick-butt benefits they may have been missing out on. It promotes overall health, limits the amount of fat and sodium entering your body, and drastically reduces your intake of toxins and body harming substances.
Make sure to add any additional benefits to the comments section below to share your experience with your fellow Green Monsters.
1. You'll help avert the energy crisis
The food you consume directly impacts your energy levels throughout the day. Fruits and vegetables are filled with natural vitamins and sugars to give you the energy to conquer your day and still have enough energy after work to do the things you enjoy without feeling the need to hook up an I.V. of coffee around 2 p.m. For an additional boost, try some of these recipes for homemade natural energy drinks.
2. You'll get luminescent skin
According to the American Academy of Dermatology, 85 percent of all people experience acne at some point in their lives including more than 40 percent of adolescents by mid-teens. These figures attribute to more than $2.2 billion being spent on medications (both prescription and over-the-counter). Fruits and vegetables are chock-full of important nutrients, phytochemicals, and antioxidants that can help combat these skin irritations. Vitamins such as C, E, and beta-carotene are geared toward fighting free radicals, which can greatly reduce inflammation and acne. Read all about it here.
3. You get to have calcium without the fat
Saturated fats can be found in butter, milk, cheese, and other dairy products. These increase your LDL cholesterol (the bad cholesterol), which means you're adding to blockages in your heart. Instead of reaching for milk when thinking of calcium, reach for those leafy greens, broccoli, fennel, or black currants to satisfy your daily requirement. You can find more ideas here to fill the recommended daily allowance of 1000-1200 mg.
4. You'll feel more creativity in the kitchen
Being vegan is a lot of fun if you like to cook. There are so many recipes and helpful guides available to you to ensure you don't feel adrift at sea. Even if you're not the most experienced chef on the block, here is your chance to really get creative and have full control over what you're putting in your body. The first few times may be a little messy, but you'll get the hang of it soon. You'll even impress your grandma and she'll be asking you for recipes.
5. You'll reduce the risk of food-borne illnesses
While there is still a risk of getting a food-borne illness by maintaining a vegan diet, the risk is greatly reduced when animals and animal by-products are removed from the equation. The CDC estimates that in 2011, nearly 1 in 6 became ill from food eaten in the United States. Most of this has to do with the way food is prepared and stored, though some comes from different factors along the food processing chain. Learn more from the CDC about prevention.
6. You'll live longer!
Teleportation? Yes, please. I don't know about you, but I want to be around for that. Switching from the standard American diet to a vegetarian diet, you can add roughly 13 healthy years to your life, says Michael F. Roizen, MD, author of The Real Age Diet: Make Yourself Younger with What You Eat. Those who eat more fat from animals tend to have a shorter life span and more disability at the end of their lives, as well as accelerated cognitive and sexual dysfunction at a younger age. If those aren't good reasons to switch, I don't know what is.
7. You'll better manage your weight
Instead of jumping on the new diet fad and giving yourself a list of things not to eat, try giving yourself some inspiration from our recipes page and look forward to all of the yummy things you can make! A balanced vegan diet focused on fruits, vegetables, nuts, and grains can dramatically help to reduce your intake of fatty foods and junk with too much sugar which could, in turn, lead to a bit of weight loss and maintaining your body's natural healthy weight.
8. Ladies, your menopause symptoms…be gone!
Or at least easier. Lots of foods are rich in phytoestrogens, which are plant-based estrogen mimicking compounds, which help to balance the estrogen and progesterone levels in a woman's body when she is going through menopause. Soy is the richest source for these phytoestrogens, but they can also be found in apples, beets, cherries, dates, garlic, olives, plums, and yams.
9. You'll pinch some pennies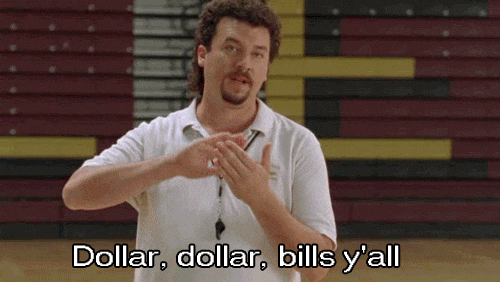 Meat and dairy can be pretty costly items when checking out at the grocery store. With prices on the rise, isn't now the best time to try eating plant-based? Think of all the dollar, dollar, bills y'all! Eating vegan can get costly if you are extravagant, but it is entirely possible to save money each and every week you hit the market. Better yet, make a day of it and save some money in the sunshine while you're at the local farmer's market picking up ingredients for tonight's feast!
10. Because it's easy!
There is a widespread misconception that being vegetarian or vegan is some sort of arduous maze through Mordor that requires a guide to safely navigate. However, that couldn't be further from the truth. All it really takes is a little research beforehand, getting prepared, and knowing the benefits it will have on your body and health. A few changes in habits can be really good for you! Take a peek around the rest of OGP to see what other information you can find here to learn more!
Lead image source: Philip Kromer / Wikimedia Commons