We've been hearing about superfoods for quite a while now, and they are quite impressive. They help us to ward off illness, stock up on essential vitamins and minerals, bulk up on protein and keep our fiber levels nice and high. They keep our bodies healthy and chock full of goodness. There are a multitude of superfoods to choose from to keep yourself fit and running at optimum levels.
Here is a list of ten superfoods that will help you to run, smash or live forever like your favorite superheroes. Try giving these a go and see if they help you to achieve the results you're looking for. There are some great recipes for most of these here at One Green Planet to help you in your superfood exploration.
So I encourage you, fellow Green Monsters, to go forth and be super. Be sure to share your favorite superfoods in the comments section and the superpowers they give you!
1. Sprinkle in some chia seeds to be like Superman
Clark Kent is a pretty awesome superhero, right? He's got the ability to fly, he's extra strong and his main weakness is a glowing green alien rock that's pretty hard to come by. How to achieve some of these great super traits, you ask? Try some chia seeds! Chia seeds come from the desert plant, Salvia Hispanica, which is a member of the mint family. This superfood is super rich in fiber, omega 3 fatty acids, protein, calcium, magnesium, zinc, iron and antioxidants. They are often used as an oatmeal replacement or even for pudding or in shakes. Chia seeds will keep you nice and buff with protein, "regular" with fiber and help make you feel lighter than air while filling you up.
2. Try blue-green algae for biceps like Batman
Batman is pretty buff, huh? Whether you're talking about the cartoon, Val Kilmer or the most recent edition, Christian Bale. Or maybe it's the suit they're all wearing. Who can tell? What we do know, however, is that blue-green algae has the highest form of natural vegetable protein in the world at 58 percent. It is also packed with all of the essential amino acids, essential fats, DHA for our noggins, peptides for nerves, and is 98 percent assimilable by our bodies. Bulk up, Batman!
3. Add in flaxseed oil to stay flexible like Spiderman
Ever wondered how a grown man can manage to contort his body to accommodate all of that web swinging? I'd bet he's regularly having some flaxseed oil. His awesome superfood contains omega-3 and omega-6 fatty acids, alpha-linoleic acid, aids in breast cancer prevention, keeps cholesterol levels in check and improves joint mobility.  Keep your joints nice and flexible by trying this superfood. Swing away. *Web not included
4. Munch on hemp seeds to smash like The Incredible Hulk
HULK SMASH! I'm not advocating to go around smashing things like The Hulk does, but it's sure nice to know you can. Try some hemp seeds to bulk up. This is the highest nut or seed source for omega-3s and omega-6s and is highly abundant in vitamin E. It contains tons of fiber and minerals like calcium, iron, magnesium and zinc. It's a great source of vegan protein since it contains all 10 essential amino acids. Stock up and smashing.
5. Eat goji berries for more iron than Iron Man

Iron man is covered in iron and metal and can do some pretty awesome things in that suit of his, but they say it's what's on the inside that counts. Goji berries, also known as Lycium berries, are a complete protein with 21 trace minerals and have more iron than spinach and more vitamin C than oranges. They contain vitamin A,E, and B. These powerful berries pack quite a punch. Much stronger than that of iron man and his fancy schmancy suit.
6. Enjoy some MSM sulfur for luscious locks like Thor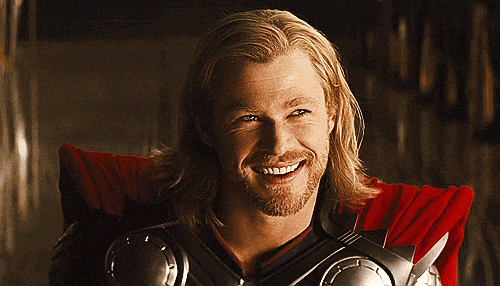 Thor is pretty impressive with his hammer, but it's the Th'Oreal jokes that have us all laughing. His hair is so impressive, long, full and gorgeous in both the cartoon version, and the most recent movies starring Chris Hemsworth. Want those locks? Try some MSM sulfur. It's a naturally occurring form of dietary sulfur found in fresh, raw foods and rainwater. It makes up the protein and connective tissue in our body mass, assists enzymes in chemical reactions, and protects us from harmful effects of toxicity. It also assists in collagen production and is great for our hair, skin and nails. Rock that 'do, baby!
7. Shake in some cayenne for awesome eyes like Cyclops

The band of X-men is comprised of awesome characters, but one that always catches attention is Cyclops. This man has some incredible powers in his eyes. In fact, they're so awesome that he usually has to protect himself and others from their power by wearing sunglasses. How to get those awesome peepers? Try some cayenne, a hot red chili pepper (no, not the band) that is extremely high in vitamin A, B complex, and C. This little nugget of spice also aids in producing hydrochloric acid, which helps in digestion and elimination. Get this, it also contains capsaicin, which has been proven to kill prostate cancer cells and stop heart attacks. This hot little number can really pack a wallop, so set your eyes on these beauties and pick some up next time you're at the market.
8. Eat camu camu for boundless energy like Sonic the Hedgehog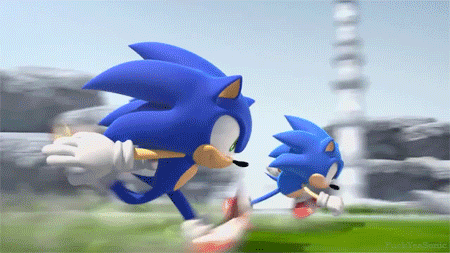 Oh Sonic, the hedgehog with ever spinning legs and endless energy. This guy might give Usain Bolt a run for his money. Want some of that energy? Try some camu camu! It's a small fruit produced in the Amazonian rain forest of Peru. It has the highest vitamin C content of any plant in the world and it is ideal for adrenal health, therefore promoting energy, healthy hormone production and vein integrity. Try some camu camu and show off those gams on your next run.
9. Drink kombucha for immunity like The Doctor
The Doctor, oh you wonderful hero. This hero has "regenerated" more than 10 times, always the same man, but into a different body. He has been around for thousands of years. Okay, fine he's an alien, but that's not the important part. What's important is keeping your immunity up to ward off illness. Kombucha is a fermented tea that originated in Ancient China and is considered to be an "Elixer of Immortality." It was once a beverage of the Samurai and is still widely used in the East. It is a powerful digestive aid, detoxifier and promotes strong immunity. Keep those defenses up to travel through time gracefully like our friend, The Doctor.
10. Mix in some sea salt to harness the powers of the ocean like Aquaman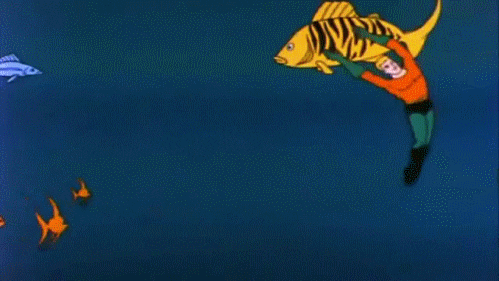 Okay, let's be honest, no one is all that excited about Aquaman. He's really more of a supporting role in the superhero world. Just like unheated and unrefined sea salt. It's probably not something you'll eat on its own, but it makes dishes so much tastier. Unlike it's refined table salt counterpart, sea salt is great for hydration, kidney, lymph and cardiovascular health, fluid balance and it's got hydrochloric acid which helps in digestion. When salt is refined and processed, all that's left is sodium and chloride. All of those awesome minerals are lost. Be one with the fishes and grab yourself some natural, unprocessed sea salt.
 Lead image source: JD Hancock Photos / Creative Commons