While a staple in many other types of world cuisine, the United States hasn't historically been a big proponent of putting goat on the menu, but it appears that is changing. Touting its sustainability and health benefits, many restaurants are considering goat meat the next "boutique" meat. There are "boutique" meats? Are these, like, the Tiffany's of meats? Do they come in blue boxes? Is this some new status thing that a person can use to make their lunch seem way more hip than someone else's? "Oh, you ate a hamburger today? That's so 2012, I had a goat sandwich."
We're being slightly tongue-in-cheek here, but in all seriousness, goat sandwiches are popping up on menus in hip restaurants around the country, like curried goat po boys or wood-roasted spiced baby goat sandwiches in a couple of Washington, D.C. based restaurants. You see, the baby goat designation here is key because if you slaughter a goat that is a bit older it yields a less optimal texture of meat for those who would find this appetizing. Don't worry though, there are restaurants that refer to it as capretto instead of baby goat to make it sound less, how should we put this, horrid. Capretto is Italian for kid so it's both exotic sounding and indicates that you'd be eating a slightly older child so, you know, that's way better. Pro tip: if you have to rename your food to eat it without feeling so bad, there may be an issue there.
For the sustainability record, goats are not all that environmentally friendly. When allowed to, they will literally lick the earth clean with their voracious eating habits, which is incredibly problematic when they are introduced into areas not suited for them. If left unchecked, they can render entire woodlands into grasslands, an issue being observed in Australia as many goat populations have gone feral there. Furthermore, their low fat and cholesterol content is impressive. You know what else is low in fat and cholesterol? Freaking plants, people. Geez! Added bonus, we don't have to refer to plants as "impiantos" to alleviate our guilt for ordering them up. Just sayin'.
"She called us a 'boutique meat,' get her!"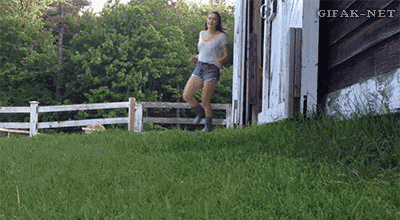 "I've heard cutie pie when people look at me, but po-boy?" 
Distractify
"I take issue with this trend! Do not want!"
"You want a literal piece of me? Come at me, bro!"
YouTube
Hold up, you want to do what to me?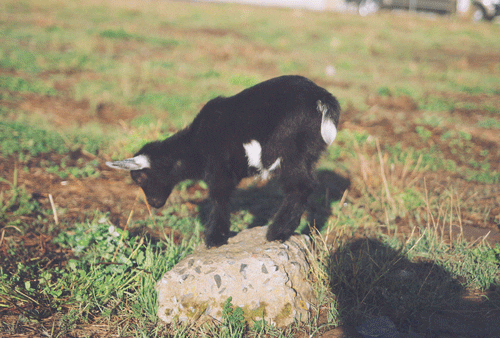 "If you want to braise me you can just talk to the tail cuz the face don't wanna hear it."
7 Themes
"Here's what I think of your baby goat sandwich."
Well said.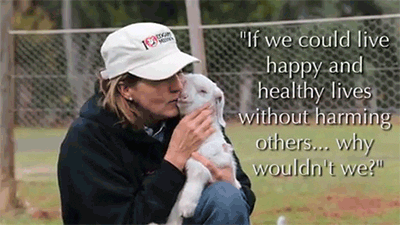 Lead Image Credit: Huffington Post