What animal comes to mind when the term "rescue animal" pops up in conversation? Cuddly pets like puppies and kittens are seen as traditional rescue animals, but these animals aren't always a perfect fit for every family.
If you're in the market for a great family pet addition that you can feel good about, there are quite a few factors to consider. Animal temperament, attention requirement, upkeep, and hygiene are vital factors when deciding what will best fit your needs. The following five animals are great options:
Older Dogs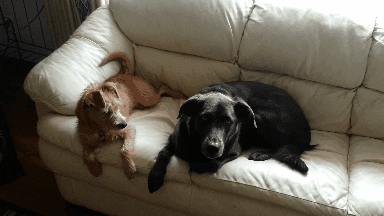 A dog's lifespan is usually dictated by its size; medium-sized dogs are considered elderly anywhere from seven to ten years. Why an older dog? They make the best pets for kids. The draw to purchase a sparkling new puppy for a child is strong, but these young ones can require just as much overseeing as your child herself. Older dogs tend to be more reliable, mellow and gentle. They also represent the majority of shelter dogs and are most in need of homes; adopting any mature animal is a great example for a child.
Guinea Pigs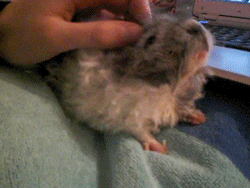 Debatably the cutest member of the rodent family, guinea pigs are larger, cuddlier, and more expressive than their smaller counterparts. They're not known for aggressive behavior, tend to enjoy being handled and can be a lot of fun to observe when exploring. Though they typically sleep in large cages, their size enables overseers to sit and relax while they traverse the home, providing a dog- or cat-like experience without the full-on responsibility of some such animal.
Easily adoptable, these little guys can be rescued for less than $40. They do have a penchant for chewing, so anything treasured or particularly valuable should be kept out of reach but as a whole, guinea pigs are ideal starter pets for human little ones.
Potbellied Pigs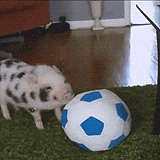 On the other side of the spectrum are potbellied pigs. Though these little guys may seem unorthodox pets, kids love witnessing their surprisingly intelligent and personality-laden behaviors. It's important that when seriously considering this option, thought goes into the fact that they do require a lot of attention and upkeep; that being said, there are likely more abandoned pigs in your area that need good homes than you'd expect.
Potbellied pigs are typically odorless, hygienic, quick to learn and easily trained, quiet with the exception of the occasional impromptu snort, and very playful. As would any intelligent creature, they need a lot of stimulation so families with several children would be ideal. Plentiful indoor as well as outdoor space is a necessity.
Salamanders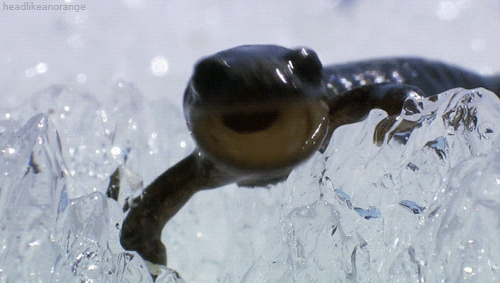 Weren't expecting this, huh? Salamanders are very popular novelty and classroom pets, and are thus often left in need of good homes when that novelty or purpose wears off. If you're on the hunt for a cool-looking, exotic, and active addition to the household, a salamander may be your answer. They are not cuddly and they really aren't much for petting – these amphibians are best kept for observation and appreciation.
Squeamish about feeding? These guys subsist on meal worms and beetles, which means no sacrificial mice. It's also really neat to watch them grow, as they go through a full process of egg to tadpole. The Tiger Salamander is a fan favorite.
Editor's Note: A previous version of this article featured rabbits as an good option for kids, however, based on the information provided by readers, in addition to supplemental research rabbits have been removed from the list as reflected in the current version. Thank you to all the Green Monsters who provided us with commentary to amend this error!
Lead Image Source: Sandos/Wikimedia Commons